Human resources:

Employees are the heart of the organization's success. Trainings are extensively offered to the employees of Arkas Hellas for their professional development. We focus on innovative wellbeing initiatives and sport activities and in recognition of its efforts, in 2019 received the Gold Health and Safety Award in the shipping sector and the Bronze in the Mental Health and Wellness category. Gold award was given to the Arkas Hellas Group at HR Awards 2020 for the creation of the most innovative and demanding team building Project #livemyjob. hr@arkas-hellas.gr
Corporate communication: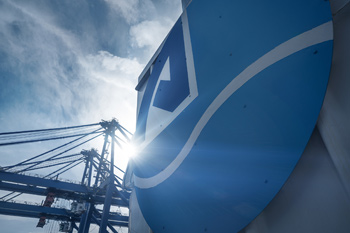 The incorporation of the Arkas Hellas ID and culture is essential for keeping the promise of being the reliable expert partner in shipping agency. We maintain an active presence on Social Media, informing the Partners about all our news and actions. Corporate social responsibility (CSR) is part of the Arkas Hellas Group's ongoing search for improvement and is based on the "Delivering Change" strategy which advocates respect for fellow human beings and the environment. cct@arkas-hellas.gr
Customer Loyalty

Customer focus is a key element of our culture. We are in constant and active contact with our Customers, gathering information, so that we can adapt quickly and effectively to their needs. The Arkas Hellas Group constantly proves that it is next to its Partners. We invest in our Customers; we invest in our future. customer.loyalty@arkas-hellas.gr
Online Tools

We are investing in the new digital age.

Technology is evolving rapidly and digitization at work highlights the need to upgrade digital skills. We are constantly updated and provide advanced services through our site and through special digital platforms. With the application of E-Tools, Customers have immediate and fast service from wherever they are, 24/7. Arkas Hellas Group is at the forefront of the New Digital Age offering sophisticated services to its Customers and its Human Resources.