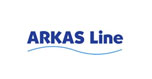 Arkas Line was established in July 1996 as the first container shipping line under the Turkish flag, initially named EMES Shipping and Transport S.A. Today, Arkas Line ranks in the 27th place in liner level globally with a fleet of 46 containerships offering regular Liner services to meet the import and export needs of an expanding and developing market.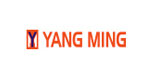 YANG MING marine transport corporation is a Taiwan-based company established in 1972, today ranking in the 14th place of global Carriers, operating a fleet of 89 vessels with a capacity of 410000 TEUs. Yang Ming is continuously making it a top priority to provide high-quality "Punctual, Speedy, Reliable, and Economical" service to each or our customers across the world.
View Website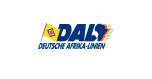 DAL Deutsche Afrika-Linien is a privately owned shipping line and one of the most highly respected liner shipping companies operating with a focus on South Africa and Madagascar. DAL combines traditional values with modern thinking and prides itself on providing high quality and reliable service levels to all its clients.
View Website